This is the next in our series on EMF protection clothing. We're going to jump right into the meat of the article but if you're looking for more information about why EMF protection clothes are important, start with this article.
This guide is intended to focus on the best radiation protection t-shirts (and a hoodie) on the market today to protect your abdomen. So let's jump right to it!
In a hurry? This is the BEST EMF Protection T-Shirt on the market today:
Lambs is a leader in the EMF protection clothing market. Their t-shirt is no exception. Comfortable and lab certified to protection your body from EMFs, it's the top option.
BEST EMF Protection T-Shirt – MEN'S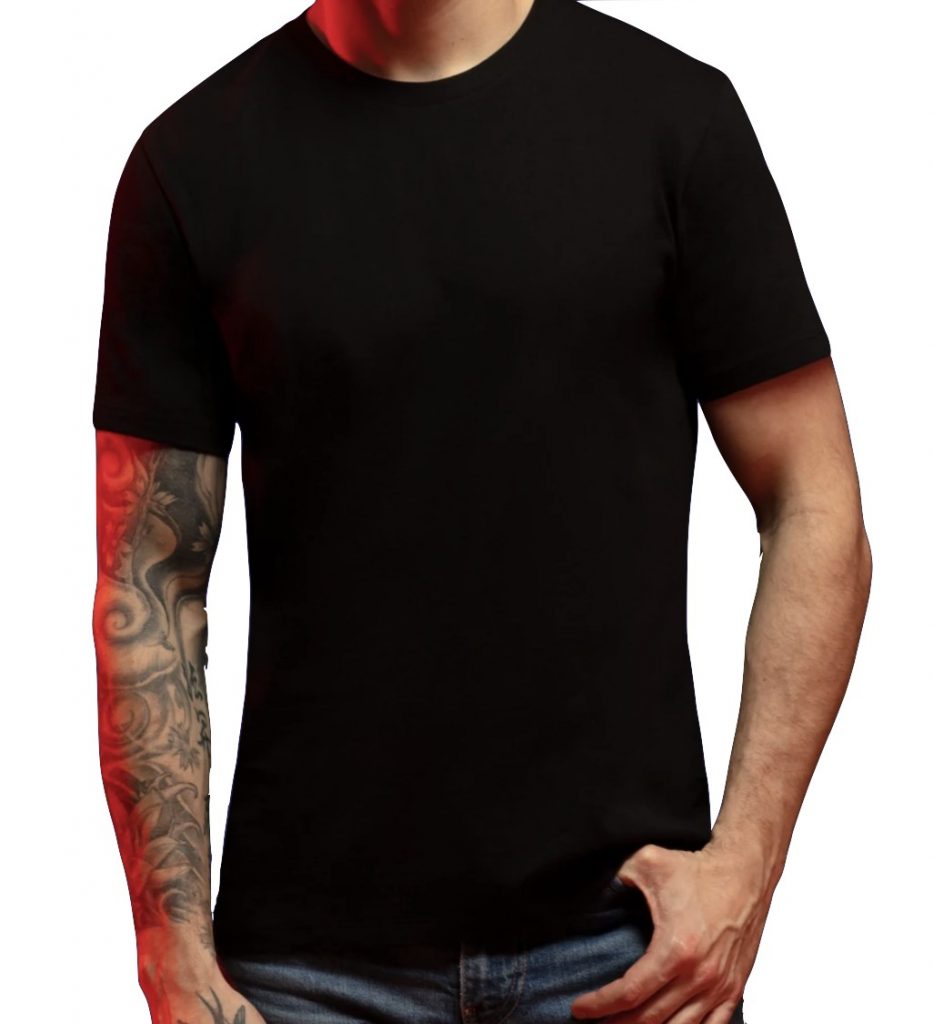 Lab tested – Blocks 99% of wireless radiation (3G, 4G, 5G, Wi-Fi, Bluetooth)
Available in S – XXL and sizes and uses Lambs WaveStopper technology – 44% cotton, 39% silver, 17% polyester
Soft, breathable and machine washable
BEST EMF Protection T-Shirt – WOMEN'S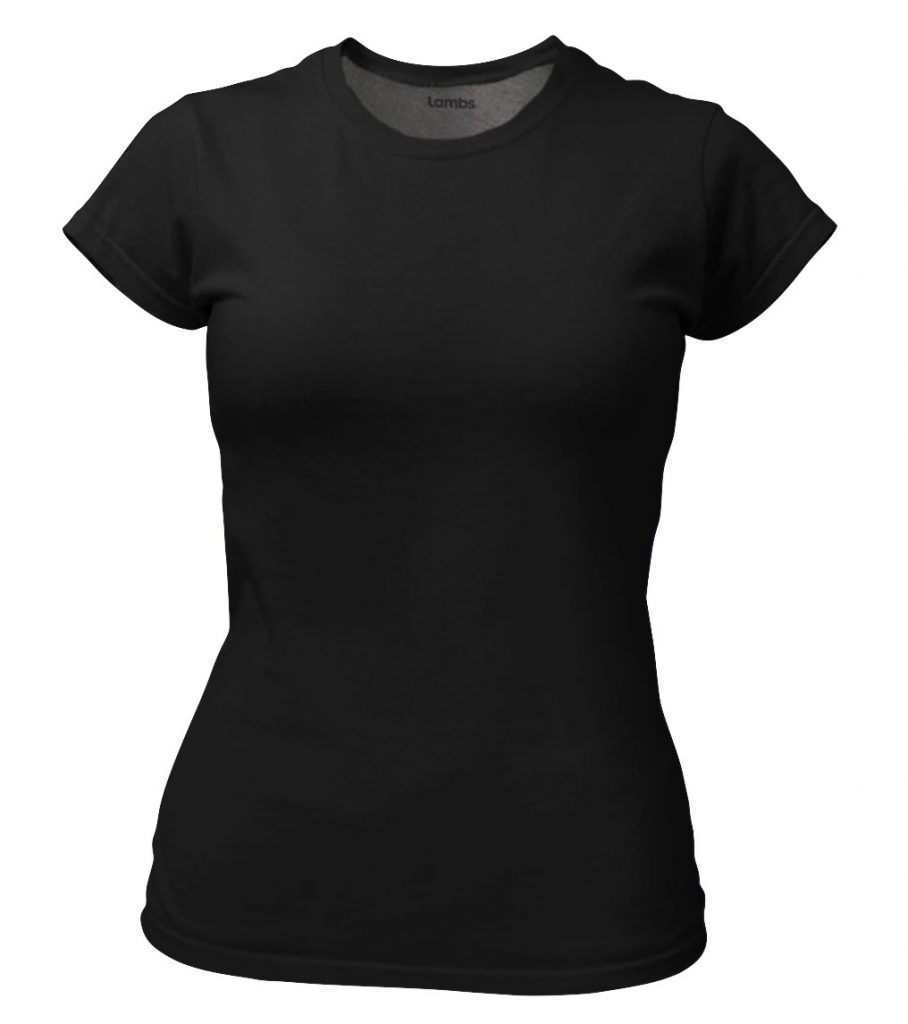 Lab tested – Blocks 99% of wireless radiation (3G, 4G, 5G, Wi-Fi, Bluetooth)
Available in S – XXL and sizes and uses Lambs WaveStopper technology – 44% cotton, 39% silver, 17% polyester
Soft, breathable and machine washable
Important Features to Consider When Choosing and EMF Protection T-Shirt
Effectiveness
Proven protection from harmful EMF radiation is paramount when selecting these t-shirts and hoodies. For that reason, it is important to seek out manufacturers who back up their claims with test results.
Through their testing procedures, they should effectively demonstrate just how well their products block radiofrequency, or RF, waves and reflect them away from your body. If they cannot, then look somewhere else to ensure you get the protection you deserve.
Comfort & Fit
If your t-shirt or hoodie is not comfortable, you are not likely to wear it often enough to stay protected from EMF radiation.
For the ultimate in comfort, the clothing should feature ultra-soft materials and a flexible fit that allows you to complete all your daily activities with ease. Restrictive, scratchy, or oddly cut items need not apply.
Style
Unless you are okay with protective clothing cramping your style, the overall look of each item will play a large role in the selection process.
Luckily, many EMF protection t-shirts and hoodies come in plain styles that lend well to layering. They tend to feature plain colors and small logos to ensure they complement your other clothing items, no matter what you plan to wear each day.
Cost
Since EMF protective t-shirts and hoodies require silver threads throughout and in large amounts, their pricing reflects the use of this specialized material.
Expect these items to be on the expensive side, though you can sign up for deals from time to time.
Although manufacturers set the product pricing high, they do tend to offer free shipping to offset costs a bit.
Care or Washability
Although EMF protection clothing features proprietary fabrics, that doesn't mean they should be hard to clean.
To avoid hand scrubbing your silver-laden t-shirts and hoodies, check the care instructions to verify they are machine washable. They may still need to run through the delicate cycle, but most will not shrink when tumbled dry nor need ironing – no one has time for that!
Quality & Durability
No one wants to spend good money on a top or hoodie only to have it fall apart within a few wears.
Thankfully, there are many durable EMF protection t-shirts and hoodies on the market today.
In addition, reputable manufacturers offer a 100% satisfaction guarantee that lets you send it back for a full refund if it falls apart or you are otherwise disappointed in the purchase.
With all that in mind, take a look at the top options and see what suits your fancy.
Everything we recommend
| | Effectiveness | Pricing | |
| --- | --- | --- | --- |
| Lambs - The Faraday T-Shirt (Men's) | up to 99% | $$$ | |
| Lambs - The Faraday T-Shirt (Women's) | up to 99% | $$$ | |
| Shield Apparel - T-Shirt | up to 99% | $$$$ | |
| Shield Apparel - Hoodie | up to 99% | $$$$$ | |
| Shield Apparel - Sweatshirt | up to 99% | $$$$ | |
The Best EMF Protection T-Shirts and Hoodies
EMF protection t-shirts give you a way to protect your upper body from exposure to radiation while staying cool and comfortable. Here's a look at the two most popular options.
Lambs – The Faraday T-Shirt
Built using NASA space technology, The Faraday T-Shirt by Lambs is one part functional, another part awesome. This top uses their proprietary EMF protection fabric, which was inspired by radiation-proof spacesuits. The material not only reflects up to 99% of radiation, but also blocks UV light and has anti-microbial properties.
Beyond that, it is lightweight, breathable, and soft to the touch. Although it only comes in one color, the rich black hue goes with everything, making it a truly versatile clothing item. You can choose from a wide variety of sizes ranging from small to XXL. Since they sell their clothing in batches, you may have a long wait ahead for your selections. Thankfully, their t-shirts are well worth the delay.
Features
Reflects up to 99% of EMF radiation
Blocks harmful UV rays
Offers 50% more absorbency than cotton
Silver ions eliminate bacterial microbes
Wrinkle-resistant and breathable fabric
Machine washable for minimal maintenance
Effectiveness verified through outside test results
Drawbacks
Only comes in one color
Frequent shipment delays
Can feel snug on large upper arms
How the Lambs EMF Protection T-Shirt Works
As with all Lambs EMF protection products, they make their t-shirts using their innovative Wavestopper Technology material. This fabric features Silver Flex fibers throughout, which effectively block RF waves from modern high-tech devices. The silver mesh acts like a Faraday cage and keeps the radiation from entering your body and energizing your atoms. By weaving the silver through XSoft Cotton, they created a combination that remains comfortable and breathable, day in and day out.
To prove that their products really work, they tested their material through two independent labs, including MET Labs who is well-known for testing NASA's spacesuits. For an additional glimpse into the effectiveness of their products, they brought in EMITECH to perform a few tests. Their test results confirmed that their products block up to 99% of EMF radiation on all areas covered by their fabrics.
What Customers Say
The t-shirt offers excellent protection while allowing my devices to function as intended
Staying cool is easy in this t-shirt since the material is lightweight and breathable
The fabric always stays wrinkle-free and odor-free through every wear
Shield Apparel – Signalproof T-Shirt
The Signalproof T-Shirt by Shield Apparel offers both EMF protection and exceptional comfort, creating a top you will want to wear every day. Thankfully, with its plain design and lightweight feel, you will definitely be able to. This shirt works well on its own and lends well to layering as the temperatures drop.
As it is made from 42% silver, the material blocks up to 99% of EMF radiation, including 5G frequencies. In addition, it is antibacterial to keep the shirt odor-free wear after wear. With its 53% cotton and 5% nylon construction, the material is also stretchy, light, and airy for a truly comfortable fit.
Since they are a European company, their prices automatically default to euros. You can toggle the currency at the top of the page before making your purchase for an accurate look at USD prices.
Features
Blocks 99% of EMF radiation, including 5G
Antimicrobial
Anti-odor and anti-static
Lightweight, durable construction
Machine washable
Comfortable fit in men's and women's sizes
Drawbacks
Expensive
Has their logo on it
Only comes in plain black & gray
Sizes only go up to XL
How the Shield Signalproof EMF Protection T-Shirt Works
To create their Signalproof EMF protection t-shirts, Shield came up with a proprietary silver threaded material. This material blocks low and high frequency electromagnetic radiation by acting as a Faraday cage. As the RF waves hit the metal mesh, they bounce back off and reflect away from the body. This protects your tissues at the atom level, keeping the radiation from damaging them.
Although they did not have third-party verification of the effectiveness of their products, they did perform their own tests using a specialized meter. Their tests show that all their t-shirts and other products effectively block radio waves and even prevent devices from working when completely cloaked by their innovative shielding material.
What Customers Say
The t-shirts fit well and are comfortable to wear all day
Their products are durable and do not fall apart in the wash
When wearing their t-shirts, the shielding material feels like it makes a difference
Best EMF Protection Hoodie
When temperatures start to fall, an EMF protection hoodie can keep you warm while blocking EMF radiation from reaching your entire upper body, head and arms included. Here's a glimpse at the best one on the market from Shield.
Shield Apparel – Signalproof Hoodie
The Signalproof Hoodie from Shield features their silver shielding material at the inner layer, providing the EMF protection you seek. Plus, who doesn't love a shield sweatshirt on a chilly day?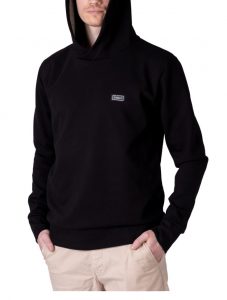 With its long sleeves and hood, the protection goes beyond t-shirts by shielding you from the top of your head to your waist.
Their unisex design offers a comfortable fit across its four size options. The cotton and nylon materials offer a lightweight feel while keeping you plenty warm when it is chilly outside.
Features
Inner silver layer blocks up to 99% of EMF radiation, including 5G
Silver mesh is antibacterial and odor-free
Cotton and nylon materials provide a warm, comfortable fit
Easy to keep clean as it is machine washable
Drawbacks
Pricey
Has their logo along front
Only comes in one color
What Customers Say
The silver shielding material provides true peace of mind
This jacket fits well and offers an excellent level of protection
Radiation monitors confirm that this jacket really works — and it is warm, too
Upon selecting from these options, you can keep your upper body shielded from EMF radiation, including 5G frequencies. You can then rest assured you are not being exposed to high levels of RF waves and stay comfortable to boot.
Keep reading: the best EMF protection underwear and beanies & hats
Apart from these awesome T-shirts, we can get a pair of anti EMF shoes also. Our feet have naked nerve endings. It provides relief by blocking radiations. We have curated a list for you.