If you've landed here, you're already aware of the dangers of EMF radiation and why it's important to protect your body from them. If you'd like a full guide to why EMF radiation protection clothes are necessary, ready our full article here.
This guide is intended to focus on the best radiation protection beanies and hats on the market today to protect your brain and head. So let's jump right to it!
| | Style | Wireless Radiation Blocked | |
| --- | --- | --- | --- |
| Lambs EMF-Proof Beanie | Beanie | 99% (lab certified) | |
| Shield Apparels Signalproof Beanies | Beanie | 99% | |
| Shield Apparels Hats | Hat | 99% | |
| Shield Your Body Bandana | Bandana | up to 99% | |
In a hurry? These is the BEST EMF protection hat and beanie on the market today:
Shield Signalproof has a corner on the EMF protection hat market. That works for us because they offer a great selection of colors and styles AND EMF radiation protection.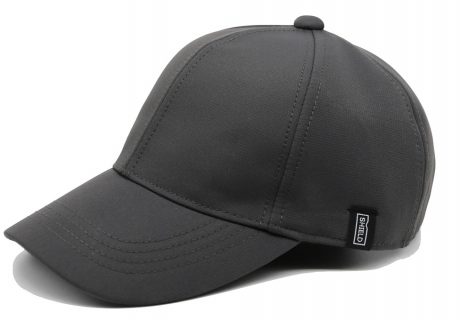 Important Features to Consider When Purchasing EMF Protection Beanies and Hats
Effectiveness
Quality EMF protection headwear and clothing uses a layer of silver material to reflect radiofrequency, or RF, waves and prevent them from zooming through your body.
Manufacturers cannot just put in the silver layer and claim it works, however. They need to prove it.
Look for companies that have tested their products using a specialized meter. They should be able to demonstrate a marked reduction of waves coming from smartphones and other wireless devices when blocked by their fabrics.
Comfort & Fit
EMF protection hats, beanies, and other headwear cannot block RF waves from contacting your tissues if they fall right off your head.
So, look for hats and beanies that hang on tight even during intense physical activity to make sure they will withstand your active lifestyle. Don't forget to check that they are comfortable, so you want to wear them hour after hour.
Style
Beyond fitting good and providing the right amount of protection, hats and beanies should elevate your style. Thankfully, they come in a wide range of attractive styles, including slouch knit beanies, classic baseball hats, and bandanas. We'll look at all the styles here.
Cost
Since they are made with real silver material, EMF protection headwear often comes with a hefty price tag.
Although prices may vary by style, they shouldn't exceed around $80 per piece.
Quality & Durability
Since EMF protection hats and beanies are quite expensive, their quality and durability should match their price point.
High-quality beanies are typically made with a high percentage of cotton plus polyester for stretch and silver for protection. They should have a tight knit that bounces back into shape and does not stretch out over time.
Durable baseball caps, on the other hand, often have a 100% cotton exterior to perfectly retain their shape and silver/spandex blend for the inner layer.
In this article, we're going to be looking at three different styles – beanies, hats, and a bandana. Take a peek to see what styles you like best.
The Best EMF Protection Beanies
When you just want to keep your head protected, but don't need to keep the sun out of your eyes, beanies are a great headwear option.
They are made from stretchy knit material that conforms to your head shape and provides a comfortably snug fit.
Beanies that have a silver layer not only protect you from the cold, but harmful EMF radiation exposure as well.
Lambs – EMF-Proof Beanie
The EMF Proof Beanie by Lambs was born from a desire to protect people from the harmful effects of EMF radiation. This comfy fitted beanie features a soft-knit fabric inside and out that stretches to fit a variety of head sizes. Within that material is their innovative Wavestopper Technology silver mesh that acts as an effective electromagnetic shield.
Features
Blocks 99% of wireless radiation
Carries MET Labs certification
Made from soft, stretchy knit fabric
Contains a silver mesh inner layer
Comes with a 100% satisfaction guarantee
Now comes in 2 colors – black and grey
Drawbacks
Non-removable logo tag along the edge
Short design doesn't allow you to fold the brim
How Lambs EMF-Proof Beanies Work
The Lambs EMF Proof Beanie effectively blocks all types of wireless radiation, including waves from Bluetooth devices. They accomplish that goal by creating all their products from their proprietary Wavestopper Technology fabric. This ultra-soft material has silver fibers woven in to create a mesh layer that stops radiation in its tracks.
With the addition of that mesh layer, the radio waves bounce off the silver material and reflect back into the atmosphere, keeping radiation from entering the body and overly energizing your atoms. To confirm it works, they had their design certified by MET Labs, which is the same company that confirms the effectiveness of NASA spacesuits.
Due to the natural properties of silver, their beanies are also anti-bacterial. The ions from the silver attack the bacteria and damage its cellular structure to keep the germs from growing and spreading. This keeps the beanies odor-free through every wear even as temperatures begin to rise.
What Customers Say
Super soft and comfy
Back orders are common, as are shipping delays
The quality of the products are well worth the wait
Shield Signalproof Apparel – Signalproof Layover Beanie
This beanie is all the rage these days. With its protection from EMF radiation, including 5G, and its attractive appearance, loyal followers simply will not go anywhere without one. This folded brim beanie features a 100% acrylic outer layer and a mix of silver and spandex along the inside. The combination is both comfortable and protective, making it a must-have accessory for those in the know.
Since Shield is a European firm, they list all their prices in euros. You can easily change that setting, however, by flipping the switch to USD at the top of the page. They do ship worldwide and offer a discount for orders over the minimum.
Features
Effectively shields 99% of EMF radiation
Tested and certified
Available in five different colors
Easy care requirements
Drawbacks
Extended shipping times for overseas customers
Shipping charges unless the order meets the minimum
Big company logo tag on the front
How Shield Signalproof Beanies Work to Block EMFs
In an effort to protect their customers from the harmful effects of EMF radiation, Shield created a Kickstarter to design and develop a proprietary silver fabric. They created this material by blending together 10% spandex and 90% silver mesh. The result was a fabric that could block 99% of high and low frequency waves, including 5G.
Through outside testing, they confirmed their creations could dramatically reduce electromagnetic radiation in the 10 MHz to 6 MHz range. To protect the head from exposure, they created many different beanie and hat designs using this material.
What Customers Say
The beanies are as stylish as they are comfortable
Testing with an EMF meter confirms their fabric really works to block harmful radiation
Their products have the perfect balance of form and function
Shield Signalproof Apparel – Signalproof Lightweight Beanie
When summer arrives, you do not have to choose between protection for your head and staying cool. You can just get the Signalproof Lightweight Beanie from Shield Signalproof Apparel and stay protected in style.
This beanie features a breathable blend of cotton and polyester that allows heat to dissipate fast. As you keep cool, the silver mesh material reflects radiation while preventing odor by killing bacteria.
Unlike the warmer Layover Beanie, this style only comes in light gray. Beyond that, it has all the same features and drawbacks, making it an excellent choice as temperatures rise.
The Best EMF Protection Hats
If you'd prefer a hat over a beanie, or if the occasion calls for it, here are the best options on the market today.
Shield Signalproof Apparel Hats
Shield Signalproof definitely has the corner on the EMF hat market. I'll walk you through their offerings, features, and what customers have to say about them.
All their hats offer these features:
99% efficiency in blocking radiation
Tested and certified shielding fabric
Flexible cotton and acrylic materials
Adjustable fit using Velcro closures
Attractive designs and colors
Wide brim to block the sun
Classic Baseball Cap
The Classic Baseball Cap features a delightful gray and black herringbone design plus an all black bill. The outer layer is 100% cotton, while the inner layer features a blend of 90% silver and 10% spandex.
Casual Baseball Cap
Available only in dark gray tones, the Casual Baseball Caps features a low-key design without any loud logos emblazoned along the front. This minimalistic cap is 100% cotton along the outer layer and 90% silver and 10% spandex inside.
Summer Baseball Cap
The Summer Baseball Cap is similar to the Casual style in that it has minimalist styling without big logos or designs. It only comes in an attractive mustard yellow hue and has a 100% cotton outer layer. Along the inside, this cap has 90% silver to block radiation and 10% spandex for a snug fit.
Snapback
When only the trendiest style will do, the Snapback hat is here to save the day. This cap has a light gray top with a small Shield logo along front plus a black bill. The entire outer layer of the hat is 100% acrylic, though it does have the same 90% silver and 10% spandex inner.
What Customers Say
The hats reduce worry and agitation, providing true peace of mind about EMF protection
Upon arrival, the hats make an instant difference in how I feel
Although these hats sell out fast, it is worth waiting for them to come back in stock
Across all the styles, the hats look great and feel comfortable to wear
Best EMF Protection Bandana
Finally, if you're looking for a head protection option outside of beanies or hats, Shield Your Body makes a high-quality bandana you might be interested in.
Shield Your Body – SYB Bandana
When you want an ultra-lightweight protective head covering that is endlessly stylish, the SYB Bandana from Shield Your Body fits the bill. This bandana features a silk-based fabric that is breathable and feels luxurious from the beginning to end of every wear. Made from 65% silver and 35% silk, the material also helps block your head from exposure to 99% of EMF radiation.
Despite its soft touch and protective characteristics, you can simply throw your bandana in the washing machine on delicate when it needs cleaning. That is great news since its 27-inch by 27-inch size allows you to adapt it to all your needs. When not worn on your head, you can use it as a face covering, wear it as a scarf, or simply throw it over your shoulders.
Features
Blocks up to 99% of EMF radiation
Tested to confirm effectiveness against 5G
Lightweight and breathable
Extra large at 27-inches by 27-inches
Accommodates many different uses
Drawbacks
No additional color options
Relatively high price
Requires delicate washing cycle
How the SYB Bandana Works to Block EMFs
Like the other manufacturers, Shield Your Body started with a mission to protect people from the radiation emitted from modern tech devices. They used their knowledge of Faraday cages to create a mesh out of silver that could block the majority of EMF radiation. Then, they wove that silver mesh into softer fabrics, like silk, to create a truly comfortable blend.
When woven into silk, the silver reflects radiation from freely flowing through the material and into your body. Only a small percentage of the EMF radiation gets through, greatly minimizing your risk of atom agitation and the resulting health effects. Since it only blocks 99%, the remaining waves still allow your smartphone and other devices to work as intended. With that, you can go about your day without worry about radiation exposure and without having to compromise on convenience.
What Customers Say
Wearing the bandana while going about my day provides true peace of mind
The lightweight material feels comfortable even in hot weather
The bandana looks cute and provides the right level of protection
With so many EMF protection beanies, hats, and bandanas available, it is easy to find the right ones for your needs. Simply pick a couple that match your style and try them out to see how they make you feel.
Keep reading: Best EMF Protection Underwear